HVAC – Heating, Ventilation, Air Conditioning – new products, services and industry news. All the news, one single source.

Armstrong Fluid Technology has received a Queen's Award for Enterprise for Sustainable Development. The award recognizes the company's sustainability efforts, which have included improving operations, supporting local community initiatives, and contributing to the sustainability of customers. In addition, Armstrong's global sustainability program, Planet Proposition, was launched in 2013 to drive larger environmental targets. The Queen's Awards for Enterprise allow recognized businesses in the UK to use the Queen's Awards emblem for the next five years. Armstrong Fluid Technology is the first business in the commercial-scale HVAC sector to receive a Queen's Award for Sustainable Development. Headquartered in Toronto, Armstrong has eight manufacturing facilities and more than 1,200 employees worldwide. Armstrong Fluid Technology The post Armstrong recognized with Queen's Award appeared first on Mechanical Business.
[...]
Tue, May 04, 2021
Source: Mechanical Business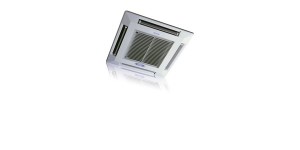 In applications where space, installation cost and efficiency are concerns, SlimLine Ceiling Cassettes from Airedale are an ideal solution. They are available in a choice of R410A air conditioning, R-410A heat pump or chilled water cooling/hot water heating. Cooling capacities range from 8,000 Btu/hr to 42,000 Btu/hr with the flexibility of providing cooling, heating or both. Designed with a SlimLine fascia for installation in suspended ceilings, the cassettes easily fit into new or existing buildings, requiring no floor space. The cassettes also offer zoned control flexibility to reduce energy costs. The systems are available with Modine Controls System to maximize efficiency and operation. And, they are compatible with all major building management systems such as BacNET and LonWorks.
[...]
Fri, Sep 18, 2015
Source: HVAC Products HVAC Free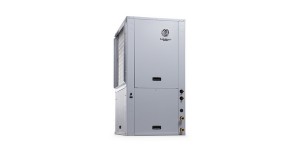 FORT WAYNE, Ind. — WaterFurnace International, Inc. introduces the 3 Series 300A11 geothermal heat pump, offering efficiencies up to 22.3 EER and 4.1 COP. The 3 Series features Copeland UltraTech two-stage scroll compressors and five-speed ECM blowers for high efficiency and quiet operation. The 3 Series 300A11 is WaterFurnace's first residential unit to come standard with durable all-aluminum air coils for corrosion protection and extended system life. "The 3 Series was designed to balance value and performance, thanks to technology that's been refined through more than 30 years of research, engineering advancements and manufacturing experience," said Tim Litton, director of marketing communications, WaterFurnace International, Inc. "It is a great complement to our 5 Series and 7 Series geothermal heat pumps, giving homeowners another highly efficient option at a lower price." The 3 Series can be used in conjunction with WaterFurnace's IntelliZone2 24 volt zoning system to precisely control the temperature in up to four zones for the ultimate in comfort. An optional soft starter – IntelliStart – reduces start-up amperage by up to 60 percent of normal draw and reduces noise, eliminates light flicker and increases compressor life. WaterFurnace's Aurora communicating controls platform provides simple setup, troubleshooting and diagnosis. Additionally, WaterFurnace's Aurora Interface Diagnostic tool simplifies service and diagnostics for contractors, thanks to its external communication port. All models are ENERGY STAR rated and utilize ozone-safe R410A refrigerant that meets stringent EPA requirements. To learn more, visit the WaterFurnace at www.waterfurnace.com.
[...]
Tue, Sep 30, 2014
Source: HVAC Products HVAC Free